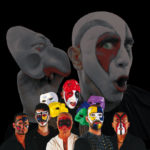 Alla Casa del Jazz per il secondo anno consecutivo Progressivamente una rassegna che ha 20 anni. Il rock progressive, una forma musicale ibrida, complessa, che ha concentrato i suoi massimi risultati, anche in Italia, tra il 1969, all'uscita in The Court of King Crimson dei King Krimson, e il 1975. Forse l'unico tentativo della musica pop di uscire dal corridoio stretto tra il rock libertario che ha origine nelle rivolte degli anni '60 e il mercato della forma canzone che ha forgiato fino ad oggi il gusto di tutte le generazioni di giovani.
Immaginate le radio, sia quelle libere degli anni settanta, che quelle iperpubblicitarie di oggi, che abbiano il coraggio di passare pezzi di 25, 20, 15, ma anche di 10 minuti: improponibile per un mercato che ha condizionato la capacità di ascolto ai fatidici 3 minuti, imponendo lo stacco laddove la musica dovrebbe cominciare. Immaginate come protagonisti i musicisti che suonano, fautori, per tecnica virtuosismo capacità d'improvvisazione e formazione, della loro stessa musica su disco e dal vivo e non viceversa figure sconosciute a lavorare come turnisti per la rock-star di turno che replica all'infinito i propri quattro accordi di successo. Immaginate la volontà di mandare avanti la musica e non capitalizzare all'infinito un timbro, una caratteristica vocale, una vita maledetta, un credo ipocritamente buonista o una messianica idea di sé.
Ebbene avrete il progressive, contaminato certo dal jazz dalla classica, a volte brutto e retorico, non privo di travestimento, di trasgressione sempre peraltro utilizzati ingenuamente per esigenza scenica, comunque infine solo musica. Un programma senza figure internazionali ma che ci dà il presente interessante dei Solar Orchestra e degli Epsilon Indi e il passato degli Osanna, da Napoli esperimento interessante degli anni settanta.